Jenny Yang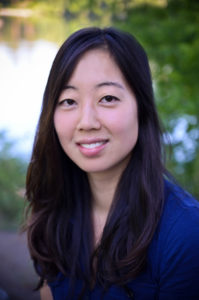 Jenny Yang is the Senior Vice President of Public Affairs at World Relief where she provides oversight for all advocacy initiatives and policy positions at World Relief and leads the organization's strategy regarding public relations. As the chief media strategist at World Relief, she coordinates and leads the marketing, programs, and strategic engagement division teams on public engagement and brand elevation strategies. She also represents the organization's advocacy priorities to the U.S. government and leads mobilization efforts for churches on advocacy campaigns. In this capacity, she has written Congressional testimony, helped organize briefings and events, and led and spoke at a Senate press conference. She has worked over a decade in refugee protection, immigration policy, and human rights, and as a Senior Case Manager at World Relief, focused on refugee processing and case management for World Relief's refugee and immigration programs. Prior to World Relief, she worked at one of the largest political fundraising firms in Maryland managing fundraising and campaigning for local politicians.  Jenny has researched refugee and asylum law in Madrid, Spain, through the United Nations High Commissioner for Refugees (UNHCR) and is on an active deployment roster for UNHCR.  She is also former chair of the Refugee Council USA (RCUSA) Africa Work Group which brought NGOs and government partners together on the protection of African refugees. 
She is co-author of "Welcoming the Stranger: Justice, Compassion and Truth in the Immigration Debate" (2009, InterVarsity Press) and also contributing author to "Women on Life: A Call to Love the Unborn, Unloved and Neglected" (2016, Leland House Press); "Talking Taboo: American Women Get Frank about Faith" (2012, White Cloud Press); and "Global Diasporas and Mission: Volume 23" (2014, Regnum Books International). She has written articles for The Forced Migration Review, The Review on Faith and International Affairs, Relevant Magazine, Christianity Today, Christian Citizen Magazine, and the Immigration Policy Center, among others. She has also been quoted extensively in the media including in The Economist, NPR, The Washington Post, Politico, The New York Times, CNN, CBN, The Christian Post, and The Washington Times, among others.  She speaks extensively at many churches, conferences and universities across the United States. She was named "50 Women to Watch" by Christianity Today in 2012 and "7 Leaders to Follow in 2017" by Relevant Magazine in 2017.
Jenny is an Assistant Professor at Kilns College in Bend, OR, teaching on politics, social justice, and theology. She is also on the advisory board of Christianity Today Women and on the Board of Directors for The Justice Conference. Jenny also serves as a Catalyst for the Freedom and Justice Network for the Lausanne Movement.
Twitter: @jennyyangWR
Facebook: https://www.facebook.com/jenny.hwangyang 
Instagram: @jennyyang318
Speaker at these events: